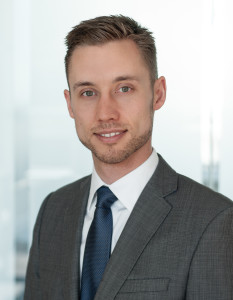 Dr. Brian Grunau is a Clinical Assistant Professor in the University of British Columbia (UBC) Department of Emergency Medicine, a Scientist at the Centre for Health Evaluation and Outcome Sciences (CHEOS) within the Providence Healthcare Research Institute, and is the Director of the St. Paul's Hospital (SPH) ECPR program for out-of-hospital cardiac arrest (OHCA). Since completing a Doctor of Medicine from the University of Manitoba, and residency training at UBC, he has worked as a staff Emergency Physician at SPH since 2011. He completed a clinical research fellowship and a Masters of Health Sciences (MHSc) at the UBC School of Population and Public Health (2014 – 2016).
Dr. Grunau's primary research interest is the management of OHCA in refractory arrest, and has published over 40 peer-reviewed articles. He is an investigator and member of the Publications Committee within the Canadian Resuscitation Outcomes Consortium, and is the the chair of the Resuscitation Science Committee of the BC site. He has twice been awarded the American Heart Association (AHA) Young Investigator Award. He has developed protocols for cardiac arrest for the Providence Health Care (PHC) and Vancouver Coastal Health emergency departments. He sits on the PHC Cardiac Arrest Committee and the Canadian Association of Emergency Physicians Critical Care Committee. Dr. Grunau has contributed to the Heart and Stroke Foundation / AHA Heartsaver and ACLS Experienced Provider courses.
Extracorporeal CPR (ECPR) is a research interest of Dr. Grunau, and he played the lead role in the development of the ED-based SPH OHCA ECPR Program, and in the expansion of this service to a regional program in partnership with BC Emergency Health Services. He is specifically interested in how the integration of ECPR into the management of OHCA's may improve the overall survival of eligible patients within a regional emergency medical system. He has spoken to multiple audiences on the topic of ECPR program development, and is the co-chair of the Canadian ECPR Research Network.
Dr. Grunau is also involved in the study of allergic reaction and anaphylaxis management in the ED, specifically examining the characteristics of biphasic reactions. He has contributed to national guidelines for anaphylaxis management.
Publications can be viewed here and here